All the resources you'll need to become a great middle grades educator! We hope that you will join with us as we continue to promote middle level education in our state. Simply fill out the invoice below and send it to us to begin an exciting membership in SDAMLE!

Be a part of the solution...

You are a passionate middle grades educator.

You appreciate the uniqueness of every student in your classroom.

You advocate for your students every day while helping them along their individual path to achievement.

You chose the middle grades because you understand the impact one teacher can make on the lives of 10 to 15 year olds.

You are SDAMLE!



SDAMLE is committed to middle level educators in grades 5 – 8.

Our resources, publications, and professional learning opportunities help

provide you with support in academics and personal development in order

to meet the unique needs of middle level learners. With your individual or institutional membership, you will receive the following:

Professional learning opportunities--webinars, workshops, and conference
SDAMLE-mail
Access to $500 awards and grants
A network with colleagues across the state
Totally devoted to middle level educators

Membership is July 1 – June 30.

SDAMLE has both individual and institutional memberships:

College Student = $10
Individual = $20
Intermediate School = $75
B School = $75
A School = $100
AA School = $150


Based on SDHSAA boys basketball classification
Powered by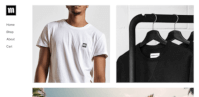 Create your own unique website with customizable templates.